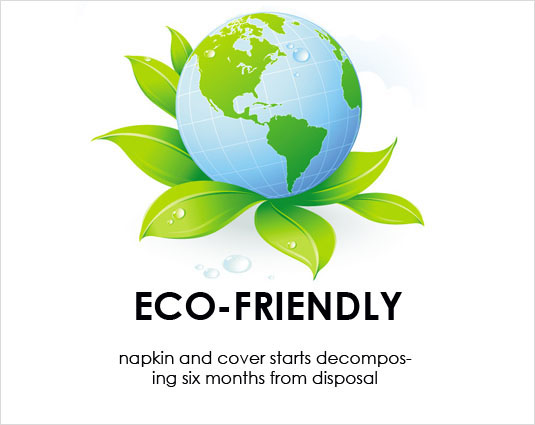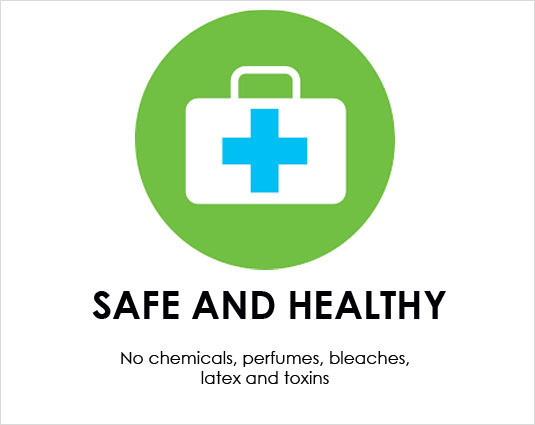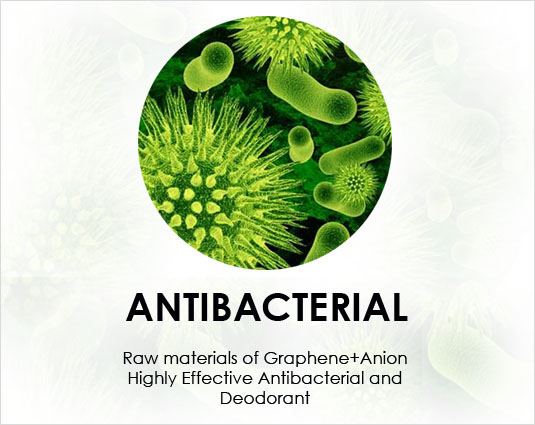 BREATHABLE
Restricting the free flow of air and can trap heat and Dampness. This can promote the growth of fungal and Bacterial infections. Some women will experience minor Irritations on their genital skin. Others may get allergic reactions with itching, redness and swelling. Such reactions are usually restricted to the genital area. Breathable layers  allow flow of air deterring bacterial Growth providing cool and comfort.
LEAK PROOF& WATER ABSORBING ABILITY??
The surface of "Graphene Anion" sanitary napkin can absorb trice as much as the amount of fluid traditional sanitary napkin can. Sufficient hydrogel could hold the penetrated water in, instead of let them side leak or backflow
360-degree wrapping with Edge-Lock leak-proof technology, first layer to lock in fluid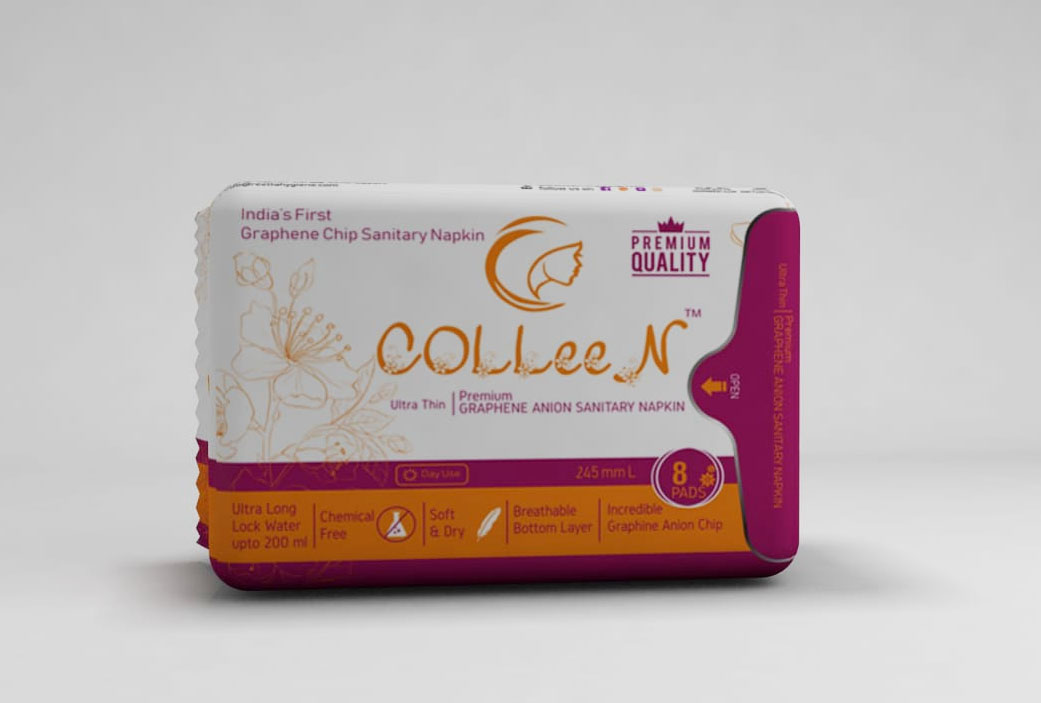 GRAPHENE ANION SANITARY NAPKINS
GRAPHENE WON THE NOBEL PRIZE IN PHYSICS 2010
SANITARY PAD PROMISE TO REDUCE YOUR MENSTRUAL CRAMPS


NEGATIVE ION PADDING IN EACH SANITARY NAPKIN

THE THINNEST & TOUGHEST NANO MATERIAL

EXTRA ABSORBENCY up to 200 ml (5X more than normal pad)

ANTI- CANCER EFFECTS

BREATHABLE BOTTOM LAYER WHICH ALLOWS FREE-FLOW OF AIR

ACTIVATING BLOOD

NO HARMFUL CHEMICALS, PERFUMES,BLEACHES & TOXINS

EACH NAPKIN IS MACHINE PACKED AND SEALED ONCE IT IS FIRST FORMED ON THE PRODUCTION LINE SO THAT IT WILL NOT COME INTO CONTACT WITH HUMAN HANDS ,THUS PREVENTING SECOND CONTAMINATION AND ENSURING SAFETY AND CLEANLINESS.

THE PADDING OF EACH NAPKIN IS MADE FROM WATER ABSORBING PARTICLES,FULLY WRAPPED.

THE EXTERNAL PACKING IS MADE FROM ALUMINUM FOIL NORMALLY  USED FOR PRODUCT PACKAGING.IT HAS AN EASY TO OPEN SEAL STRIPE WHICH CAN BE RE USED AND HAS BETTER ANTI-MOIST,ANTI-BACTERIAL AND ANTI-FUNGAL FUNCTIONS.
5 reasons why every woman should try COLLEEN Graphene Premium pads
| | |
| --- | --- |
| COLLEENTM pads | Regular pads |
| 1. Free of  CHEMICALS & TOXINS. COLLEENTM  doesn't contain any harmful chemicals which may cause allergies, infections or disrupt your reproductive system and cause illness or discomfort. Our pads are tested every year at an independent lab | Regular pads often contain various harmful substances, such as formaldehyde, acetone, heavy metals, dioxin, and others. It has been proven that all of the above may cause allergies, skin irritation and that prolonged exposure may lead to more serious health issues. Some of the elements are believed to be harmful hormone disruptors and carcinogens. |
| 2. Graphne Anion strip. This unique combination of naturally found elements neutralizes unpleasant odor and prevents harmful bacteria from multiplying in your pad Reduce Your Menstrual Cramps . It also provides protection from illnesses that may be caused by exposure to bacteria. Tourmaline is known for its qualities that promote health and well-being; it is used in a variety of industries, including medicine and cosmetics. | No protection from bacteria and unpleasant odor, unless you count as "protection" fragrances, which actually may cause allergies and irritation. The warm and damp environment of your pad is ideal for bacterial growth–it takes only 20 minutes for bacteria to start multiplying. It doesn't take long to start feeling itchiness, irritation, and rash, along with visible redness and sometimes even swelling. Now, who needs that? |
| 3. Highest-quality super-absorbent. It absorbs several hundred times its own weight. Testing has shown that COLLEENTM pads absorb 5 times more than typical grocery store brands. In addition, materials used in our pads are and environmentally friendly. | Poor absorbency–if your flow is on the heavier side, you may have to change your pad 5 times a day… which means that you must run to the bathroom every 2 or 3 hours. It's not only inconvenient, but also expensive. In addition, a poor quality polymer may cause allergies and leaks. All of the above will mess with your ability to feel fresh and confident. |
| 4. Ventilated base film allows your skin to breath.  As a result, your skin is not exposed to unpleasant heat, it won't sweat and you won't develop a rash. Absent those triggers, you won't experience skin irritation, unpleasant odor and won't have to worry about bacteria crawling in your pad. In addition to being gentle to your skin and body, the ventilated base film is environmentally friendly. | Wearing a regular pad often feels like wearing a plastic bag. On average, a woman would wear a pad approximately 120 hours (about 5 days) during each period. Needless to say, toward the end of your period, sensation "down there" is usually not a pleasant one. Don't forget bacteria crawling inside the pad…  you don't need to be a doctor to know that this is not good for your skin or your body. |
| 5. Packaging. Premium Aluminum Packaging, Hygienic and re-sealable Packaging Design for Protection against bacteria, fungus and Moisture. | Plastic Packaging; impossible to re-seal once it is opened. |