About Us
REETTA HYGIENE- IS A QUALITY-ORIENTED MANUFACTURER AND SUPPLYING COMPANY OF FEMININE HYGIENIC PRODUCTS OF INTERNATIONAL QUALITY SANITARY NAPKINS. WE ARE WORKING ON A SET OF STRONG ETHICAL VALUES, REETA HYGIENE IS ARDENTLY COMMITTED TO CONDUCTING FAIR AND TRUE BUSINESS. OUR SANITARY NAPKIN BRAND "COLLEEN" COMES WITH TWO PREMIUM RANGE OF PRODUCTS. WE NEVER COMPROMISE ON THE QUALITY OF OUR PRODUCTS.
WE ARE FOCUSED ON CUSTOMER SATISFACTION AND WE ALWAYS STRIVE TO BRING SUPERLATIVE PRODUCTS TO THE MARKET. ON THE GROUNDS OF OUR CUSTOMER CENTRIC APPROACH, BASED ON EVERY NOOK AND CORNER OF THE COUNTRY. WE ARE COMMITTED TO ENSURE THAT OUR PRODUCTS MEET THE HIGHEST SAFETY STANDARDS ALONG WITH MAINTAINING THEIR EFFECTIVENESS. OUR PRODUCTS AND SERVICES ARE FOCUSED ON IMPROVING WOMEN'S HEALTH.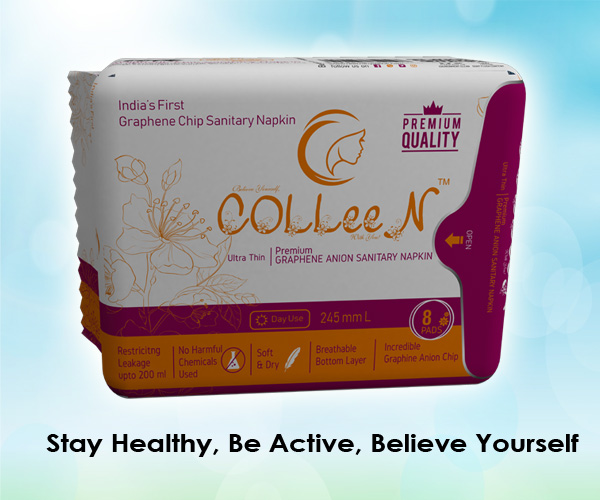 Who we are
REETTA Hygine professionally develops & distributes far infrared and negative ion-related products, is a high-tech enterprise of daily necessities. At present, the company is committed to develop products of women"s and baby"s health industry.
Our Vision
The company's business philosophy is "real quality, real health, real women" and it designs and develops products on the basis of improving women's health. Since the introduction of the product, it has been sold well at home India 2018.
Quality
The company strictly enforces the standard of the international quality management system and the product has is adopted and required the international quality. REETTA HYGIENE PRIVATE LIMITED provided high-quality products for women.